YouthBank is Open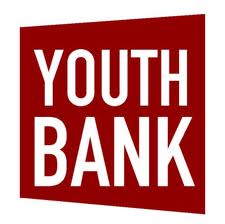 Youth and community clubs/groups in East and South Limerick who would like to develop youth led activities/programmes, are invited to apply for funding from the BOLD YouthBank.
BOLD-(Bank of Life-changing Dosh) YouthBank is run by Transition Year students at Scoil Na Tríonóide Naofa, Doon in partnership with Limerick Youth Service.
'YouthBank is a unique way of involving young people in grant-making decisions within their local community,' said Paul Broderick, LYS.
'As part of the YouthBank project the students ran a series of fundraising initiatives and also received support from a local financial institution,' said Paul adding 'they are seeking expressions of interest from the public.
The YouthBank grants are particularly for groups who wish to run activities/programmes in following areas: mental health awareness, youth citizenship/voice and improving youth facilities.
Applicants are invited to apply present their ideas to BOLD YouthBank who will distribute the funding to respective clubs/groups.
For further information or to apply for a grant please contact Paul Broderick at paul.broderick@limerickyouthservice.org or 087 2175528.
Facilitated by LYS the BOLD YouthBank programme was delivered with the support of the Ballyhoura Development's Leader funding scheme and in partnership with Scoil Na Tríonóide Naofa, Doon and Limerick City & County Council.
YouthBank, an all-island initiative of over 20 grant-making committees that are run by young people, for young people.
YouthBank is a social and personal development programme that builds a young person's self-esteem and confidence and provides them with an opportunity to learn new skills such as citizenship, team work and decision-making.
A member of Youth Work Ireland, LYS remains committed to connecting with young people and supporting them to reach their full potential.
ENDS####