Youth Factor 2020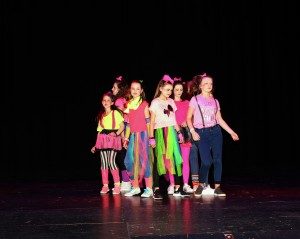 Limerick Youth Service (LYS) is thrilled to announce their annual entertainment spectacular, the Youth Factor, will take place at the University Concert Hall, Limerick on Friday, February 21st, 2020.
The Youth Factor, one of the most popular events in the LYS calendar, will see young people participate in the following categories: dance, solo music/song, band/group and drama/performance.
There will also be a special banner competition with youth clubs/groups encouraged to design a banner to cheer on their team.
'The Youth Factor is a fantastic night of family entertainment and is a great opportunity for young people to showcase their talents,' said Maurice Walsh, LYS.
'I know the rehearsals have already started in our youth clubs across Limerick City & County,' said Maurice adding 'it's a night not to be missed!
The Youth Factor is open to members of LYS' affiliated youth clubs & groups with interested parties asked to contact Amanda at amandab@limerickyouthservice.org for more or your Club Support Worker.
A member of Youth Work Ireland, LYS remains committed to connecting with young people and supporting them to reach their full potential.
ENDS####