Young Mums' Group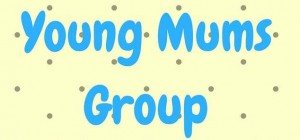 Young mothers or those who are pregnant are invited to join a Young Mums' Group at Limerick Youth Service (LYS).
The group meet each Wednesday at LYS, 5 Lr. Glentworth St, Limerick and it is great opportunity for teenage and young mothers to meet mums of similar age, share stories, access support and enjoy themselves.
'Being a mum can be quote challenging and daunting and our Young Mums' Group is a safe space where mams can be themselves and learn from each other,' explained LYS's Olivia Chau.
'As part of our group young mums can take part in a variety of workshops that will focus on a variety of topics from mental wellbeing and child support to healthy eating and keep fit classes,' said Olivia.
For more information please contact Olivia Chau at olivia.chau@limerickyouthservice.org or 061-412444.
A member of Youth Work Ireland, Limerick Youth Service remains committed to supporting and encouraging young people to be active participants in shaping their futures.
ENDS####