A Smoker's Nightmare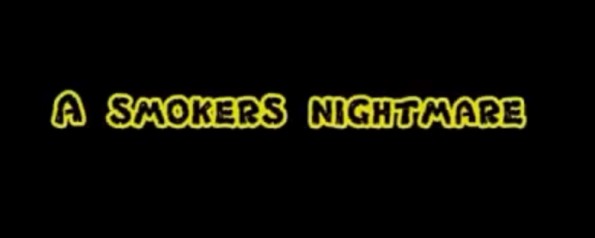 One boy ignores his friend's warnings about why he needs to stop smoking.  Will he quit after a nightmare that predicts his future?
That is the question asked in A Smoker's Nightmare, a thought provoking short film made by teenage boys from Limerick Youth Service.
The boys, who are members of LYS' Southside & City Centre Youth Group, wrote and starred in the film which was made with the support of the Irish Cancer Society for their XHALE Short Film Competition.
'The boys made the film because they want to highlight the long term consequences of smoking,' said Tracy Lawlor, LYS.
'They are all interested in promoting a healthier lifestyle for teenagers and wanted to use their artistic and dramatic skills to get their message across,' said Tracy, Youth & Family Support worker.
The final of the XHALE short film contest will take place in the Helix, Dublin on July 5th and ahead it the boys are asking the people of Limerick to support them by viewing the film- to view the short film please click HERE 
'The youth group put a lot of time and energy into making A Smoker's Nightmare and should be very proud of what they have achieved,' said Tracy adding 'they are really looking forward to the national event.
LYS' Youth & Family Support Project is supported by Tusla  and engages with young people and their families through social, educational and personal development programmes.
A member of Youth Work Ireland, LYS remains committed to connecting with young people and supporting then to reach their full potential.
ENDS####