Register to Vote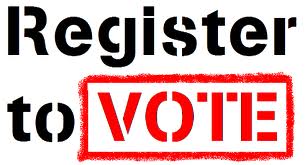 On Friday, May 25th, the people of Ireland will vote in a Referendum on removing the Eight Amendment to the Constitution.
While there are many opinions on both sides, Limerick Youth Service (LYS) is encouraging young adults, particularly first time voters, to ensure their voice is heard and register to vote.
Young people who turn 18 on or before midnight May 25th are entitled to vote but they must apply to the Supplement to the Register of Electors.
'You will need to complete a RFA2 form, get it stamped at their local Garda Station and return it to their local council by 4pm on Tuesday, May 8th,' said Dermot Troy, LYS' Youth Information Officer.
'Young people should also have some form of identification such as a passport, driving licence or age card and proof of address,' added Mr. Troy.
RFA2 forms are available by clicking RFA 2 Supplement to Register of Electors or can be picked up from any Limerick Youth Service youth spaces, local post office, library or Garda station.
Those who need support in completing the forms asked to contact LYS' Youth Information Centre at yib@limerickyouthservice.com or call 061-412444.
A member of the aforementioned Youth Work Ireland, Limerick Youth Service remains committed to connecting and supporting young people to reach their full potential.
ENDS####