Mental Health Minister at LYS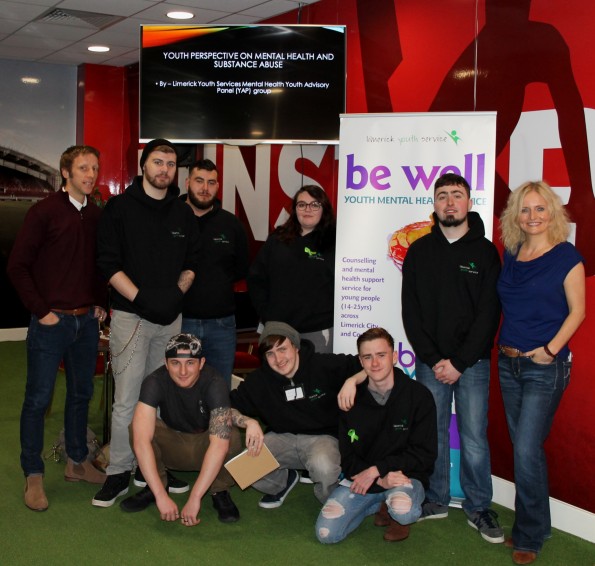 Minister of State for Mental Health, Jim Daly TD will present an Investing in Children Award to young people with Limerick Youth Service (LYS) on Tuesday, January 22nd at Lava Java Youth Café, Lr. Glenworth St, Limerick from 11a-12pm.
Minister Daly will also launch a video called 'What is Counselling' and a brochure titled Youth Links Limerick in addition to meeting members of LYS' Mental Health Youth Advisory Panel.
Investing in Children is a UK initiative that promotes the human rights of young people and is presented to organisations that demonstrate dialogue with young people that leads to change, with the Youth Advisory Panel an worthy recipient.
As part of the drive to change young people's attitudes to mental health, the Youth Advisory Panel also created a short film titled 'What Is Counselling?'  The film's aim is to make people feel more comfortable asking for and attending counselling.
Meanwhile YouthLinks Limerick was a joint collaboration between LYS, Jigsaw and Limerick Social Service's Centre that highlights the services provided by the three organisations.
'Our Youth Advisory Panel is a group of young people who have been to the fore in advocating for and changing attitudes to youth mental health,' said LYS' Siobhan Wilmott, Youth Mental Health Worker.
'They are extremely passionate about mental health and thoroughly deserve this recognition,' added Siobhan, Youth Mental Health Worker.
The Youth Advisory Panel is part of the LYS' Be Well Mental Health team which is supported by the Health Service Executive.
A member of Youth Work Ireland, LYS is the largest youth organisation in Ireland and remains committed to connecting with young people and supporting them to reach their full potential.
ENDS####