Halloween Party at Lavas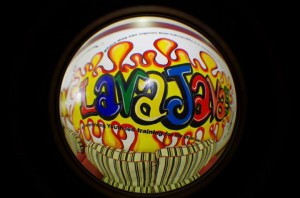 Young people (14-19yrs) across Limerick are invited to a Halloween Party at Lava Javas Youth Café, Limerick Youth Service, 5 Lr. Glentworth St, Limerick on Friday, October 26th from 5-8pm.
Zombies, goblins, witches and wizards are just some of the creatures of the night that await the teenagers of Limerick at this year's massive Halloween Party.
Festive games, Halloween food and live music await the masses with prizes for the best dressed.
For more information please contact John Real at 061-412444 or johnr@limerickyouthservice.org.
Lava Javas Youth Café is one of five youth cafes supported by Limerick Youth Service with the others located in Ballynanty, Galvone and Rathkeale.
A member of Youth Work Ireland, LYS remains committed to connecting with young people and supporting them to reach their full potential.
ENDS####
Contact Information
Dermot Troy, Youth Information & Communications, Limerick Youth Service
dermott@limerickyouthservice.org Tel: 061-412444/083-1726898