Festive Magic at Christmas Fair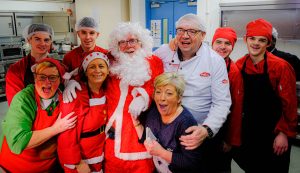 Limerick Youth Service's Community Training Centre was a hive of activity this past week as the famed youth space played host to the annual Christmas Fair.
One of the most popular events in the LYS calendar, the Christmas Fair saw guests sample some of the culinary treats, have a cuppa and pick up last minute gift for that someone special.
Guests also purchased some home produced culinary delights, including cup-cakes, Christmas puddings and mince-pies that were produced by learners at LYS' Community Training Centre.
Former staff members and old friends also stopped by to catch up and enjoy the festive atmosphere on another magical day at LYS.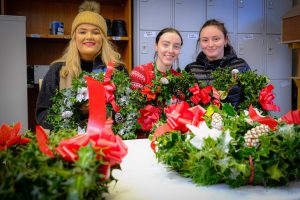 The man of the moment, Santa Claus took time out from his hectic schedule to pose for photographs and spend time with the young people, staff and guests and find out just who has been naughty or nice!
LYS would like to thank the public for their support of the Christmas Fair with a special word of thanks to the learners at our Community Training Centre for their hard work and dedication to the fair.
LYS' Community Training Centre is supported by the Limerick & Clare Education & Training Board, Solas and the European Social Fund.
A member of Youth Work Ireland, LYS remains committed to connecting with young people and supporting them to reach their full potential.
ENDS####