European Solidarity Corps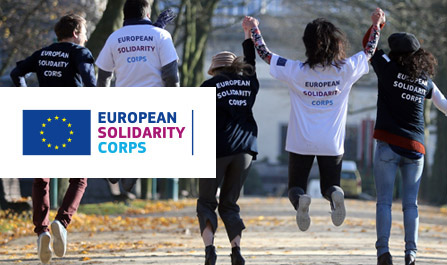 An information and training workshop on the new European Solidarity Corps will take place at the Northside Youth Space, Ballynanty, Limerick on Tuesday, May 21st from 10am-1pm.
Delivered by Leargas, the workshop is suitable for youth and community organisations, schools and sports groups who would like to know more about the European Solidary Corps programme.
The European Solidarity Corps gives opportunities for young people to volunteer or work in projects in their own country or abroad that benefit communities and people around Europe.
Participants (18-30yrs) can volunteer with youth, community, educational and sporting groups in Europe for a period of between 2 weeks and 10 months.
The workshop will explain the European Solidarity Corps, its benefits to young people and organisations, while emphasising the particular features of the programme.
While Irish people can volunteer overseas, local organisations can host volunteers thus gaining access to a broad range of skills and knowledge.
The European Solidarity Corps is also a great tool to promote solidarity, challenge prejudice and learn about new cultural and social beliefs.
For further information please contact Limerick Youth Service's Youth Information team at yib@limerickyouthservice.com or 061-412444 or register please vi a Eventbrite.
A member of Youth Work Ireland, LYS remains committed to connecting with young people and supporting them to reach their full potential.
ENDS'####