Youth Fun Day in Castletroy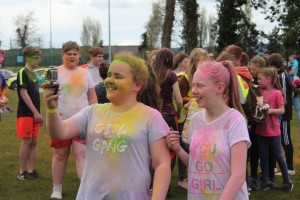 Magicians, rappers and a demonstration from the University of Limerick's Science Dept await young people (10yrs+) at Castletroy Youth Club's free Fun Day in Lisnagry on Monday, July 16th (10am-1pm).
Hosted by Castletroy Youth Club, which is affiliated to Limerick Youth Service (LYS) the Fun Day is a great opportunity for young people from Annacotty, Castletroy, Monaleen and the surrounding areas to experience an LYS Youth Club.
Music, arts & crafts and a visit by a special guest or two is also on the cards for next Monday's Fun Day which will take the Daughters of Charity, Lisnagry, Co. Limerick.
The Fun Day is a great opportunity for young people to get an insight into what goes on in a LYS youth club with current volunteers & staff on hand to answer any questions.
For further information please contact Charlotte at 085-160 5825 or via email at castletroyyouthclub01@gmail.com
LYS has over forty years experience supporting volunteer led youth clubs across Limerick City and County and provides on variety of activities and programmes for young people including discos and access to international youth work.
A member of Youth Work Ireland, LYS remains committed to connecting with and supporting young people to reach their full potential.
ENDS####